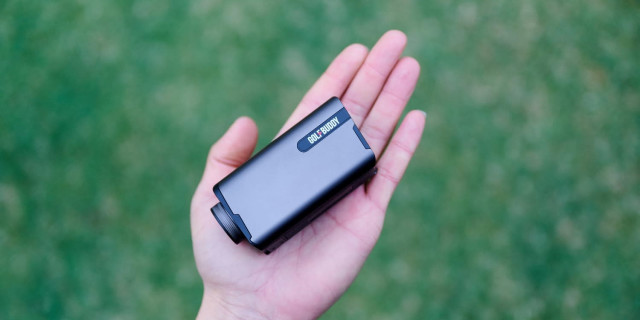 GOLFBUDDY has launched its brand-new AIM QUANTUM and Laser ATOM laser rangefinders, which feature the innovative Zero-Second Technology and have been created in a compact-size that will fit in your pocket.
Founded in 2003, GOLFBUDDY is a trailblazer in the golf industry with a primary goal to provide the most accurate and innovative laser rangefinder and golf GPS products on the market. Following the success of the Voice2 GPS device, 2019 saw the release of the world's first laser rangefinder with voice function, demonstrating GOLFBUDDY's innovation within the industry. 
Three years later and GOLFBUDDY are once again shaking up the golf rangefinder market with two brand-new rangefinders that are packed with features, yet compact and lightweight enough to fit in your pocket. 
(AIM QUANTUM)
Both rangefinders possess the brand new 'Zero-Second Technology' (ZST) which allows you to lock onto your target within 0.15 seconds (much faster than previous GOLFBUDDY rangefinders). The new GOLFBUDDY rangefinders offer a modern look and feel, whilst maintaining the roots of design that has brought them multiple Editor's Choice awards. 
Along with the new ZST technology, the rangefinders are compact, light and small enough to fit in your pocket for ease of use; gone are the days of having to put your rangefinder back into your golf bag or walk back to your buggy. 
(Laser ATOM)
Other features include slope on/off functionality, 7x magnification, re-chargeable battery via USB-C charging, and IPX4 water-resistance.
The GOLFBUDDY AIM Quantum (£299.99 / €349.99) and Laser ATOM (£279.99 / €329.99) are both available now at: https://golfbuddy.co.uk/.