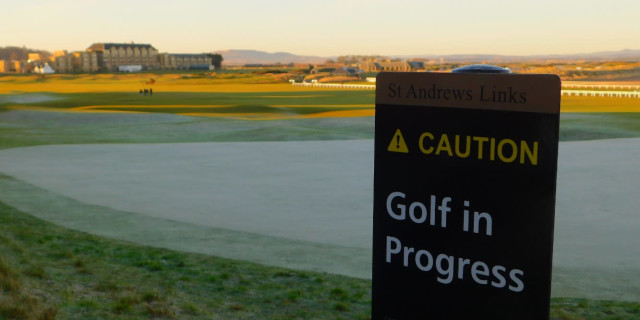 Wind and rain can be a factor throughout the year (especially for those of us in the UK & Ireland!), but it's during the winter when the sudden impact of freezing cold temperatures just adds another complication to us golfers.
Playing golf during the colder months can be rewarding and beneficial to your health (both physical and mental) and your game, ensuring that it remains in good shape for the main season come springtime. However, you need to have the right apparel, as keeping warm and dry shouldn't have to impede your swing or performance on the course.
Simply putting layer upon layer might be the easy answer, but the science behind garments these days means that golfers can be a little more adaptable when it comes to kitting themselves out during winter in order to beat the elements.
Base Layers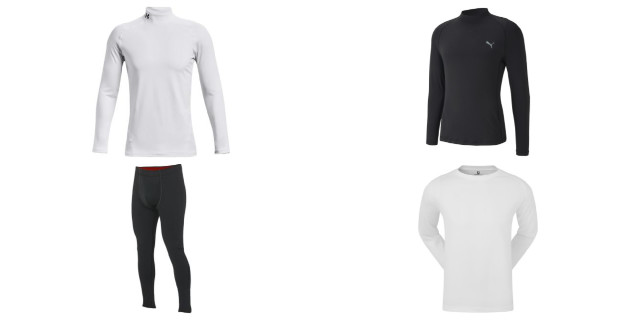 Arguably the most important layer as they have direct skin contact. Our friends American Golf recommend that key attributes to look out for when purchasing are: flexible fabrics (containing a % of elastane) to ensure a close to the skin fit without being restrictive; moisture wicking elements, and the UPF properties at ideally 50+ for ultimate protection.
See The Best Winter Golf Base Layers to Buy!
Mid Layers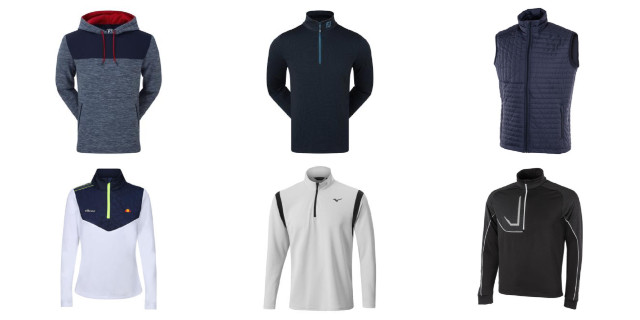 Moving on to the mid layers, which regulate body temperature and can also replace the base layer if warm weather conditions allow. These can be anything from hoodies to jumpers, and zip tops. An effective moisture-wicking, breathable fabric is essential when choosing your mid layer to ensure excess perspiration is transported to your outer layer before evaporating into the air.
See The Best Winter Golf Mid Layers, Hoodies, Jumpers, Tops!
Outer Layers / Jackets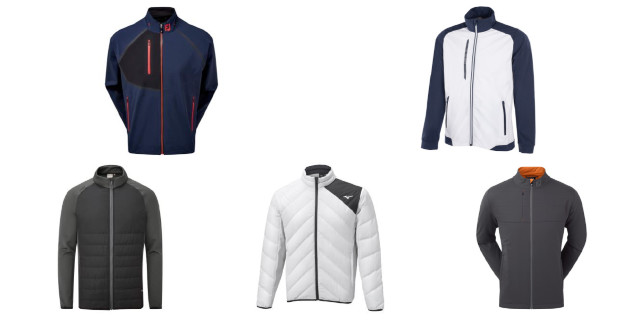 Finally, when the conditions demand it, you'll need a strong outer layer. These can include the likes of hybrid jackets, full waterproof and windproof jackets, and even gilets.
Those lighter jackets are created with a combination of premium performance fabrics, allowing golfers to keep insulated and protected on the course. But those fuller jackets are particularly required when it's windy and wet, as they can either be shower resistant or fully water and windproof. 
See The Best Winter Golf Jackets You Can Buy!
---
Ultimately, everything is dependent on the weather of the day and your own comfort levels, but the intrepid winter golfer likely requires a minimum of three effective layers to hand in order to gaurantee they are ready to face anything.
Don't let the winter season curtail your play – but neither should you compromise when it comes to layering up on the golf course!
---
Related Content
The Best Winter Golf Jackets You Can Buy
The Best Winter Golf Mid Layers, Hoodies, Jumpers, Tops
The Best Winter Golf Base Layers to Buy
The Best Winter Golf Accessories to Buy
The Best Winter Golf Hats to Buy
The Best Winter Golf Gloves to Buy